Announcements
Active Quest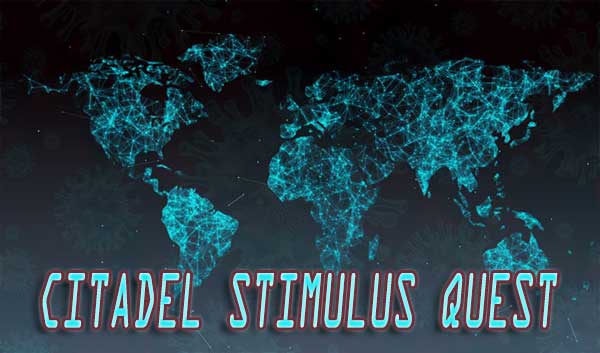 When you are under siege, you have nothing but time. But the abundance of time is just as much of a weight as the enemy outside the gates. It is time for the Citadel to develop a creative Stimulus Package to support the Strolenati during this unique time. After no deliberation and no votes, the following will be the procedures followed through the the Citadel Stimulus Quest. (Subject to change, amendment, and adjustment as needed.)

Every Monday a minimum influx of $40 will be added to the Stimulus Package to keep the Creative Citadel Economy out of a Recession.
The Stimulus Package will accumulate $40 weekly until there are 5 unique author submissions.
Authors can write as many submissions as they like and each will be considered on their own merits.
On the Sunday after the 5 author requirement is met, the 5+ submissions by 5+ authors will be weighed and measured by the Strolenati.
Whomever is determined as the winner(s) will receive funds (as determined by the Strolenati) that have collected in the Stimulus Package.
On Monday, if winners were awarded, the Stimulus Package will be re-established at $40 and the quest will restart.
The quest will continue in this cycle until such a time that the Strolenati Council has deemed the siege over.
Current Stimulus Package: $40
Next Update: Jul 13
Contributors: Strolen, Murometz

Round 1 completed May 10: 7 Weeks - $280 in Stimulus reserves. Since it was the first round, and the amount was enough to pass around, we decided everyone who took the time deserved something. So sayeth the Strolenati.
Round 2 completed July 6: 8 Weeks - $340 in Stimulus reserves. Muro is out on injured reserve so the final review and "dividend" will be delayed a few days.
Round 1
Round 2 - In no particular order...yet
1. Scrasamax - $115
2. Ted - $75
3. manfred - $50
4. Siren no Orakio - $20
5. valadaar - $10
6. Aramax - $10



Chaosmark

Moonlake
valadaar
WAR10CK
Scrasamax
Ted
Moonhunter
Legacy Quest
Legacy Quest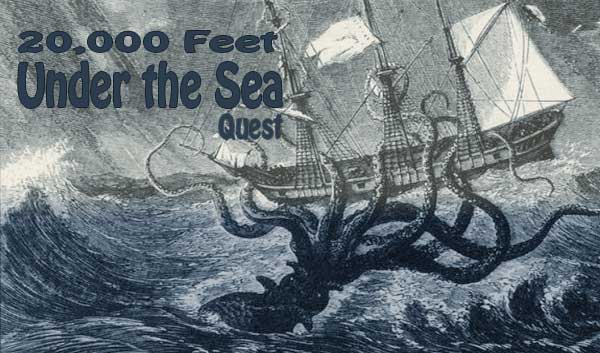 Underwater adventure is the focus of our spring quest. From alien submersibles, to hidden seas and lost aquatic cultures. Challenge your creativity and submit anything dealing with what lies beneath the waves!
Earn extra XP and glory for submissions meeting these requirements. Once the quest closes there will be a vote for the top 2 quests. Prizes for the winners!
Site Stats
Random Tags
" The Jiangsi was the name of an undead being in Chinese folklore and mythology. Usually translated as zombie or vampire for Western palates, the Jiangsi was really neither. They appeared as simply risen, fresh corpses. They moved (peculiarly!) by hopping rather than walking, and sought out the living to suck the Qilife force from their victims. Perhaps significantly more interesting than the Jiangsi itself, was the lore surrounding them. 'Zombie wranglers', or 'Corpse Herders', usually Daoist priests, were men tasked with delivering these undead beings back to their respective home towns. Tradition in China placed great importance and emphasis on the return of the dead to their homes and families, and thus the corpse herders came to be. By using magick words and talismans they would animate the dead, and by placing specially inscribed parchments of paper over the Jiangsi heads and faces, the corpse herders would be able to control the hopping corpses. Then like pied pipers, they would lead processions of subdued undead, across many miles, rhythmically chanting and ringing tiny bells. Special inns were built across China to house these undead caravans, as the zombies could only travel by evening and night, the sun anathema to them. Rows of doors opening to barely a closet-space, lined the walls of these special establishments. Behind these doors, the corpses would be stored upright while the corpse herders rested in rooms. The Jiangsi under the control of a corpse herder were quite harmless, merely hopping after him, silently and without complaint, for weeks and months. If however, the magicked parchment would somehow be removed from their faces, the creatures would immediately seek living humans to kill. Their thirst for Qi was unquenchable. The job of a corpse herder was an interesting one to say the least."
" A certain culture has a curious pass-time- muscle art. Muscle artists (who are called by a special name) work hard to sculpt their bodies, trying to become as muscular and buff as possible. The best among muscle artists look almost grotesque in their amazing muscularity, Atlas-like giants with shiny, oiled iron arms and legs."
" A rare branch of the arcane masters, encountered only among the deepest hill folk or ramshackle cabins, the Saucerer takes his power directly from the consumption of cheap liquor. Only the strongest, rankest, most nauseating of homebrewed alcohol will do, where it is instantly converted into mana available to the caster. Without a minimum level of inebriation, the Saucerer will be unable to cast any spells, as focus inhibits his spellcasting abilities."